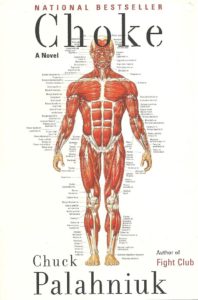 To celebrate reaching 1500 followers on my @deapoirierbooks Twitter account, I'm giving away a copy of one of my favorite books, and two critiques!
Prizes:
1 winner: A copy of Choke by Chuck Palahniuk
1 winner: A query + synopsis critique
1 winner: A query critique
Note: To be eligible to win, you must follow me on Twitter at the time of the drawing. For the book prize, the shipping for the prize is available to the US only. Winners will be able to select their prize in the order they are drawn. Critiques CAN be gifted to other writers if you do not need the critique.