I'm so excited to host this post for Dawn Husted today, so she can tell you all about her awesome new podcast, INDIE TIDBITS! 
____
Hello Dea! Or as we say in this town, HOWDY! Howdy is in my roots. I graduated from Texas A&M, born and raised in Aggie land. I can't remember if I use Howdy in the podcast, but I should start.
In a roundabout way, I've mentioned the podcast! That's right, the INDIE TIDBITS podcast.
Indie Tidbits is a channel for writers who are thinking of taking the indie route to publishing. It's also for hybrid authors.
I created the podcast a couple of weeks ago, because I wanted to help fellow writers who didn't know where to begin when self-publishing. I published my first book in 2013, and I launched it all wrong. Promoted it all wrong. I did a lot of stuff wrong.
I'm in the middle of launching a new book. Through the years, I've learned so much about the process of promoting, editing, formatting, proofreading, critiquing, and now publishing. My head literally hurts from all the knowledge. I constantly take notes that I compile into podcasts.
If you're one of these authors who are interested in learning more about indie publishing and what to do next, tune into Stitcher or iTunes, search for Indie Tidbits. I also post these episodes on YouTube. The episodes follow my journey to publishing, shouting tons of tips and advice through the microphone of my computer. I'll be interviewing a few authors, artists, and marketers from time to time. The first author being: NL Hoffmann. She's the author of seven books, one having over 100 reviews on Amazon.
So be sure to have your paper and pen ready! Thanks for having me Dea. Hopefully, I'll get to welcome you to the Indie Tidbits guest list soon!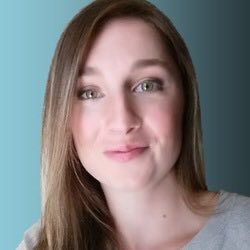 Dawn Husted is the author of Scythe of Darkness, a YA urban fantasy novel.She thought up the premise one night, originally writing the setting in a dystopian world. She graduated from Texas A&M University with a degree in Human Resources. Two years later, her passion for writing grew. When not writing, she's either camping or dreaming about camping. She's a member of SCBWI, and lives in southern Texas with her husband and two kids. Find out more at dawnhusted.com.